Congratulations Baku-vians. You win the
MOST FABULOUS LOOKING CITY BY NIGHT AWARD
(very rarely awarded)
THE YEAR OF THE ACROBATS
or
THE YEAR OF THE SOMERSAULTS
Starts with a reprise of Running Scared with El and Niki which only confirms what  I thought the moment I heard it last year.  Mercifully, they cut it short.  Ah, but never fear, ladies and gentlemen,  the charismatic El is back as a host!
1. UNITED KINGDOM. Engelbert Humperdinck. Love Will Set You Free
Ballad.
Soulful 3/4 time ballad. No acrobats. A solitary classical guitarist and then a waltzing couple. Poor old Engie looks like he wants to break out of this song and do the hippy hippy shake but the song won't let him. He's very proud of himself when he hits that high note. And quickly meanders off stage as the big firework fans do their stuff.
Half a Verka for Engelbert's lips
2. HUNGARY  Compact Disco. Sound of our hearts
Pop
This is good. Very cool coat. Tight little 6 piece band.
3.  ALBANIA  Rona  Nishliu. Suss.
Indescribable. Piercing. Inward focus.
Is she a mass murderer regretting what she has just done?  Why the collar? The hair is alarming. Disturbing. I read the  lyrics in English and things become even less clear.
Miserable.  Half a Verka because I don't understand this song or your emotions at all but you gave it every you had:
4. LITHUANIA  Donny Montell. Love is Blind.
Pure pop
Oh, this is a classic.  He's wearing a diamonte blindfold and then, wait for it, when he sings the key words 'Love is Blind', wait for it, he whips off the blindfold and does a one handed handstand. What a showman.  What a mover.  Maybe he needs to calm down a tad. And pole dancing is a bit of a dubious backdrop.  Still, love ya Donny.
Even though I only gave you 4 Verkas,  the world must see!
5. BOSNIA & HERZEGOVINA
Ballad
She sits at piano with purple Star Trek shoulder pads. A flute solo but flautist unseen. She takes mike and walks to front of stage. Oh, her dress is black. Wind machine too late. It's all very pretty but not hit material.
I gave Engelbert half a Verka, I'm done for now. You better have one too. No.
6. RUSSIA  Baranovskiye Babushki. Party for Everybody.
Folk pop
6 grannies in traditional costumes. The oven spins around! And even has fire inside and gives off smoke! They're having a party and everyone's invited. How can you not love this?
7. ICELAND. Greta Salome & Jonsi. Never Forget.
Ballad duet
I adore this. Such a powerful song. 4 shadowy figures support the  singers.  Blue icy mountain backdrop. Amazing song. Lyrics are wondrous.  Love the way they cross to other side of stage for big finale.  Brilliant end. And for all you Australians out there…Lisa Curry can sing!
Now I have never done this before, but the preview clip was so evocative I want you to see it:
8  CYPRUS. Ivi Adamou. La la Love.
Pop.
Fun. Lead singer and four enthusiastic supporting singers.  Great costumes of musky pink. Really creative. Sexy but she has a kind of innocence about her. Cheeky wink at very last moment.
9. FRANCE. Anggun. Echo (You and I)
Pop
Here come the somersaulting guys! Opens with man in trackie daks but no top somersaulting down the catwalk. Lovely gym bodies on pedestals. She is lifted up then put down again. Contrived. Cheeky wink. Her scarf is blowing in the wind but her hair remains strangely unruffled…how can this be? What is this about? Must look up lyrics.  Feel I must give you half a Verka:
10. ITALY Nina Zilli.  L'Amore E Femmina
Contemporary
Female singer with 3 back ups.  She works the stage. Love it. Makes  Eurovision heart at end and acknowledges back-up singers with a cheeky pow pow.
11. ESTONIA  Ott Lepland. Kuula.
Ballad
Beautiful. He has the longest in eyelashes in history recorded so far. Brings out more than the semi-final.  And sings astonishing notes without raising his arm. Mystical solo female singer appears in long gown. Get rid of her…looks weird. Apart from this minor thing, this is wonderful. What a man in a t-shirt and vest can do.
12. NORWAY Tooji. Stay.
Dance.
Love it. Such a fun song.  More somersaulting! Singer with 4 back-ups, 2 male, 2 female. Great performance. Why didn't anyone vote for Norway?
13. AZERBAIJAN Sabina Babayeva.  When the Music Dies.
Pop ballad. Different to ballad pop.
She's doing a Niki and yep, there's an old man on a floating platform making plaintive noises.  All the right ingredients but a song that doesn't cut it. Maybe try something new next year, Azerbaijan.
No Verka. Oh, goodness OK, 'cos you're the hosts this year. Half a Verka for a good costume and a good attempt at a strong ending.
14. ROMANIA Mandinga. Zaleilah
Folk pop
Dude in white backs on with weirdy sax.  An accordian. Drums. An attempt to be humorous. You don't do humour, Romania. Stick to what you're good at. I don't like this song.
No Verkas. Harsh but has to be done.
15. DENMARK  Soluna Samay. Should've Known Better.
Pop with a country twinge.
A strangely lethargic band. Why is she dressed like a sea captain? She has nice hair. And a nice xylophone break. What am I saying?  I do not like this song. Controlled audience response.
No Verkas.
16. GREECE. Eleftheria Elteftheriou.  Aphrodisiac.
Pop
Yes, we've had this from Greece. How many times? Catchy chorus: Oh oh oh oh oh. Is the shell a reference to Venus? Nah, doesn't seem to be.
No Verkas.
17. SWEDEN   Loreen. Euphoria.
Dance pop.
Very contained. I like it.
18. TURKEY Can Bonomo. Love Me Back.
Pop with a bit of trad.
Brilliantly staged. Genius. How good is their makeshift boat?  Fire, wind, water, sailing. Genius!
19. SPAIN Pastora Soler. Quedate Conmigo (Stay With Me).
Ballad.
Beautiful. Don't need back up singers, just be solo.
20. GERMANY Roman Lob. Standing Still.
Ballad.
Band in the background. Nothing song. Rip off of last year. Looks insincere. But he does get beanie award.
No Verkas for you.
21. MALTA Kurt Calleja This is the Night.
Pop
Love it. What a dance move!  And bonus enthusiastic bouncing synth player who can dance!  Many awards coming….
22. FYI MACEDONIA  Kaliope Crno E Belo
Trad ballad.
Half a Verka for the aggro drummer. And that screech.
23.  IRELAND  Jedward. Waterline.
Pop
More somersaulting!
24. SERBIA  Zjelko. Nije Ljubav Stvar
Ballad
You lead the way for Montenegro 2016.
25. UKRAINE  Gaitana Be My Guest
Pop
Love this. Love the backdrop. And her enthusiasm.
26. MOLDOVA  Pasha Parfeny Lautur
Dance
Love this.  Yes! More somersaults! Zany. Iridescent costumes.  Brilliantly choreographed.
OFFICIAL TOP THREE
Sweden

Russia

Serbia
MY TOP THREE:
Iceland

Turkey

Moldova
Special mention to:
Estonia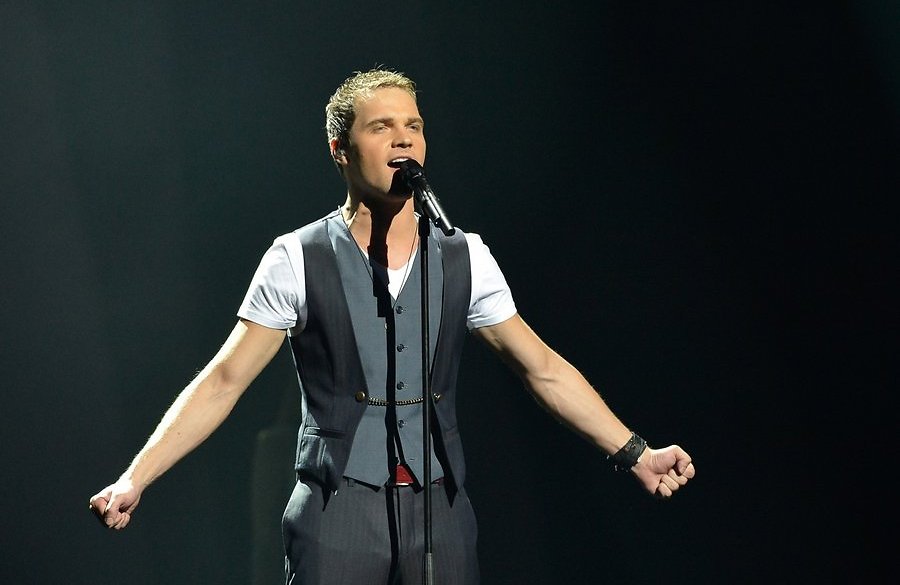 Sweden

Russia
AWARDS
FLYING SEAHORSE AWARD:
Cam Bomobo
WIN MACHINE TOO LATE AWARD:
Bosnia & Herzegovina
OVEN ON STAGE AWARD:
The Babushkies from Russia!
BEST HIGH NOTE TO BRING ON THE WIND MACHINE:
Spain
BEST YELLOW GLOVE AWARD:
Malta
BEST YELLOW SOCKS AWARD:
Malta
BEST YELLOW HANKY AWARD:
Malta
BEST YELLOW PANTS AWARD:
Malta
HEADGEAR RESEMBLING A BEANIE AWARD:
Germany
'ICELAND YOU ROCK!' AWARD:
Iceland
Passionate, dramatic, gorgeous.
SPECIAL MENTION TO ACTS DITCHED IN THE SEMI-FINALS:
Should-have-got-through-to-the-final-Award:
SWITZERLAND. SINPLUS. UNBREAKABLE.
Unbelievable, more like it.  Chuckle. Why didn't it get through?
Probably-should-have-got-through-to-the-final-Award:
AUSTRIA. TRACKSHITTAZ. WOKI MIT DEIM POPO.

Energy? Confusion? Neon? Like it.
Encouragement Award:
MONTENEGRO. RAMBO AMADEUS. EURO NEURO.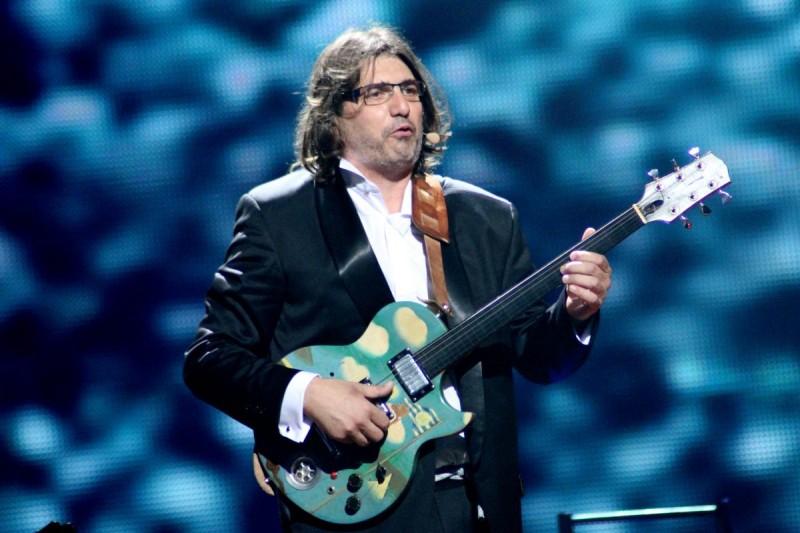 Hood. Trojan horse. Breakdancing. How can you go wrong? Well…the crowd does not respond as he would like.
THE END