Eurovision 2018
Lisbon, Portugal
THE YEAR OF NO GREAT BREAK THROUGHS
or
THE YEAR OF BLACK, WHITE AND METALLIC GREY
or
THE YEAR THAT PANTS OUTNUMBER DRESSES*
Where's the passion? Where's the guts? And really: All Aboard!? That means there's a TRAIN COMING, peoples! Nothing to do with the ocean.
THE OFFICIAL TOP THREE
Israel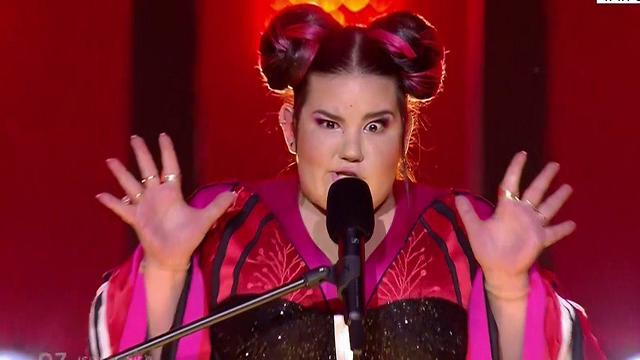 Cyprus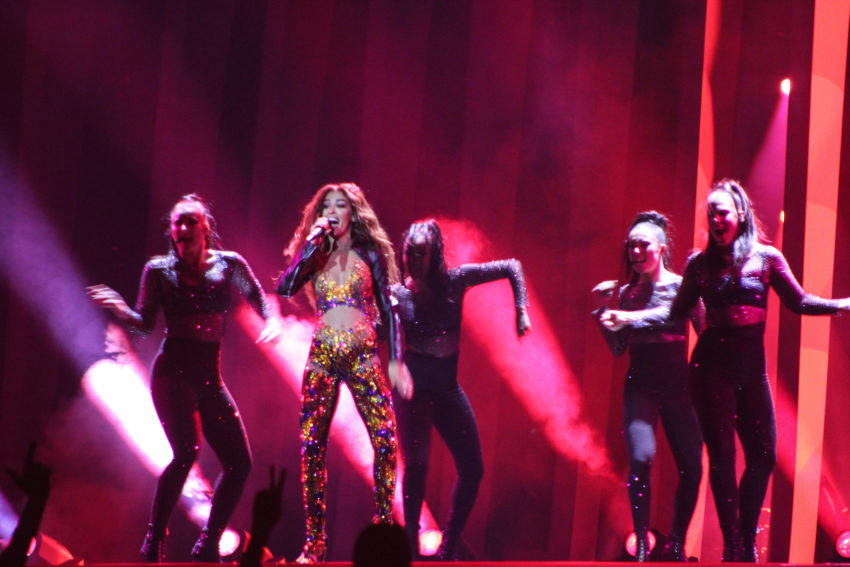 Austria
MY TOP THREE
Denmark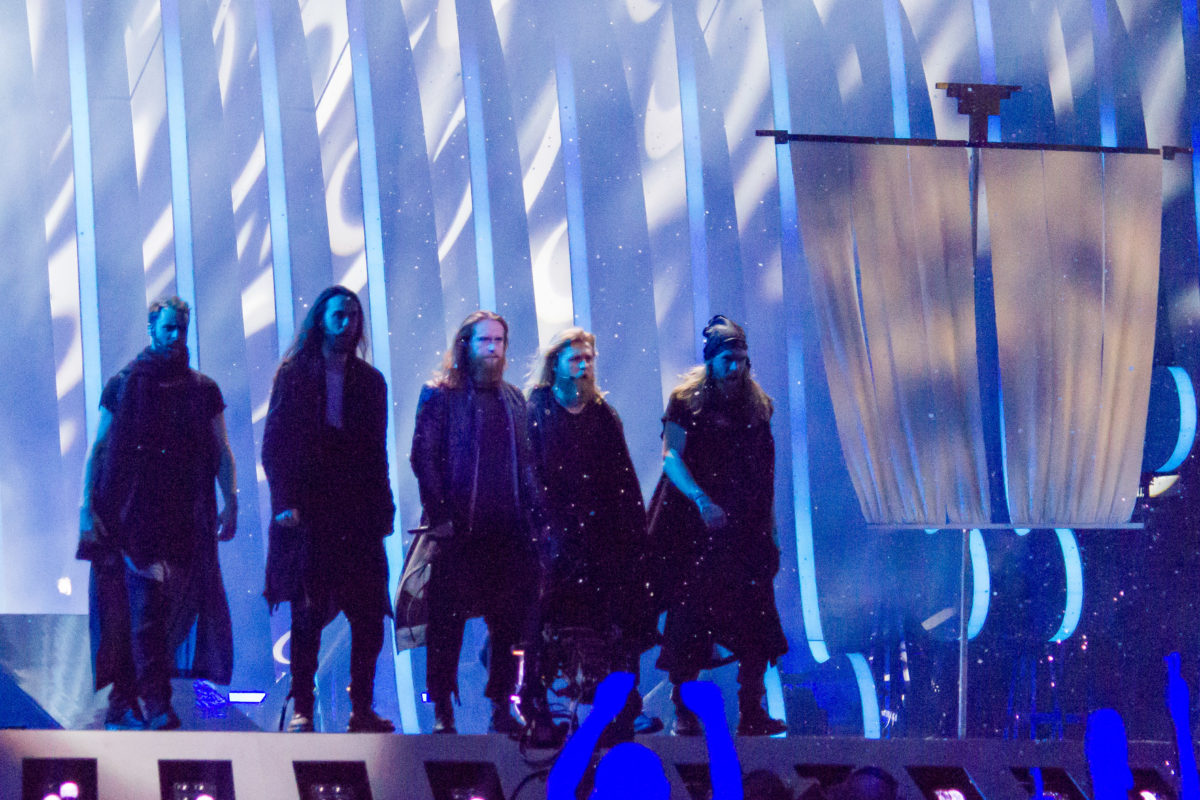 Italy
Czech Republic
Toot toot! Chugga chugga! Away we go!
1. UKRAINE. Mélovin. Under the Ladder.
Pop.
A self-ejecting coffin, a grand piano on spindly black metal legs and a spiral staircase that bursts into flames. I like it. And he is a strong performer.
2. SPAIN. Amaia and Alfred. Tu canción
Romantic ballad
Traditional, sweet duet. Not even a key change. But he has a very cool rusty red suit.
No VERKAS for you this year, Espagne.
3. SLOVENIA. Lea Sirk. Hvala, ne!
Techno dance pop
Fun. She 'stops' the music half-way through and gets audience to join in. Good gimmick…a Eurovision first?
4. LITHUANIA. Ieva Zasimauskaitė. When we're old.
Ballad
Can't figure this one out. Not immediately compelling. Echoes of Victoria from Bulgaria 2020/21…yes, I can foretell the future. Is she doing a Lena with the weirdy vocals? Ieva, you are a mystery.
5. AUSTRIA. Cesár Sampson. Nobody but you.
Pop
Classic Eurovision performance. Classic theme. Love, love, love his gorgeous grey/lilac colour combination. But offset with red lights? Erk. Well, that's a lighting design issue. Won't hold it against you. (And I am SO impressed that your mother wrote the theme song for Komissar Rex. Wow. I mean: wow wow wow with a capital 'W')
6. ESTONIA. Elina Nechayeva. La forza
Operatic
Exquisite.
7. NORWAY. Alexander Rybak. That's how you write a song.
?
Well, better than Fairytale.  Starts off with  touch of  Måns-style graphics. And pleasant lack of violins. Oh wait, I spoke too soon…
8. PORTUGAL.  Cláudia Pascoal.  O jardim.
Ballad
Very pretty song. Very beautifully sung. Very pink hair. Solo performance turns into a duet!
9. UK. SuRie. Storm.
Pop
Pleasant enough song. But set design is lost on me. Don't get the weirdy angular tunnel thing. Does that represent rainbows??? SPOILER ALERT: She is absolutely REVITALISED after stage invasion. Fabulous to see her post-invader energy.
10. SERBIA. Sanja Ilić & Balkanika. Nova Deca.
Traditional.
Gorgeous in every respect: staging, costumes, tradition. Hey, the drums don't work! Almost brilliant but not quite.
11. GERMANY. Michael Schulte. You let me walk alone
Ballad.
Heartfelt. Worthy. Um…
Waiting for a 5 VERKA song…
12. ALBANIA. Eugent Bushpepa. Mall
Pop
Love it. No gimmicks. Great rock star voice.
13. FRANCE. Madame Monsieur. Mercy
Pop/ballad
Nice stark staging. Black white red. Audience gets going with the hand gesture.
14. CZECH REPUBLIC. Mikolas Josef. Lie to me
Dance Pop Rap.
Exuberant. Cheeky. Fun. Was there a camel in his backpack?
15. DENMARK. Rasmussen. Higher Ground.
Pop ballad.
Finally a BIG SONG. Anthemic. Powerful. And a KEY CHANGE. Could have done with a bit more of the Ruslana-Wild-Dances-type-choreography but mesmerising anyway. And beautifully crafted lyrics and imagery.  What a powerful message. Freeze the arrow in the air, boys! Finally FIVE VERKAS!!!!!!
16. AUSTRALIA. Jessica Mauboy. We got love.
Pop
You cannot vote for your own country so…
17. FINLAND. Saara Aalto. Monsters.
Polished and catchy. Great performance, Saara!
18. BULGARIA. Equinox. Bones
Techno pop
Love it. Passionate. Spooky green lighting. Weird.
19.MOLDOVA. DoResDos. My Lucky Day
Dance pop cruisy
How can you not love this song? Saucy. Upbeat. And choreographed to perfection! So clever.
Aw, I want the Vikings to win so I'll have to go:
Wow! Never done a 3/4 Verka! Well done, Moldava. (Looks a bit awkward. Must fix up.) But moving on…
20. SWEDEN. Benjamin Ingrosso. Dance you off.
Dance pop
Nah.
NO VERKAS for you Sweden.
21. HUNGARY. AWS. Viszlát nyár
Hard rock
Amazing! Love it!
22. ISRAEL. Netta. Toy
Dance pop
Good final note.
23.  NETHERLANDS. Waylon. Outlaw in 'em.
Bit of country
Not a country fan but a bit of fun with some rap thrown in.
24. IRELAND. Ryan O'Shaughnessy.  Together
Pop
Sorry. Can't hack this. Seems insincere and opportunistic. And a dull song.
No VERKA for Ireland.
25. CYPRUS. Eleni Fouriera. Fuego.
Dance
So much to love. I know so many people love this. Sings. Dances. In high heels. 
26. ITALY. Ermal Meta and  Fabrizio Moro. Non mi avete fatto niente
Pop.
Honest, earnest with a driving melody. Go Ermal & Fabrizio.
* What does this mean for Eurovision? Not sure.
Toot toot! Chugga chugga! Away we go!
FIN